Container terminal is a place with lifting appliances that will consider for carrying cargo in container which are delivered by a different mode of transportation like trains or lorry, tracks, etc.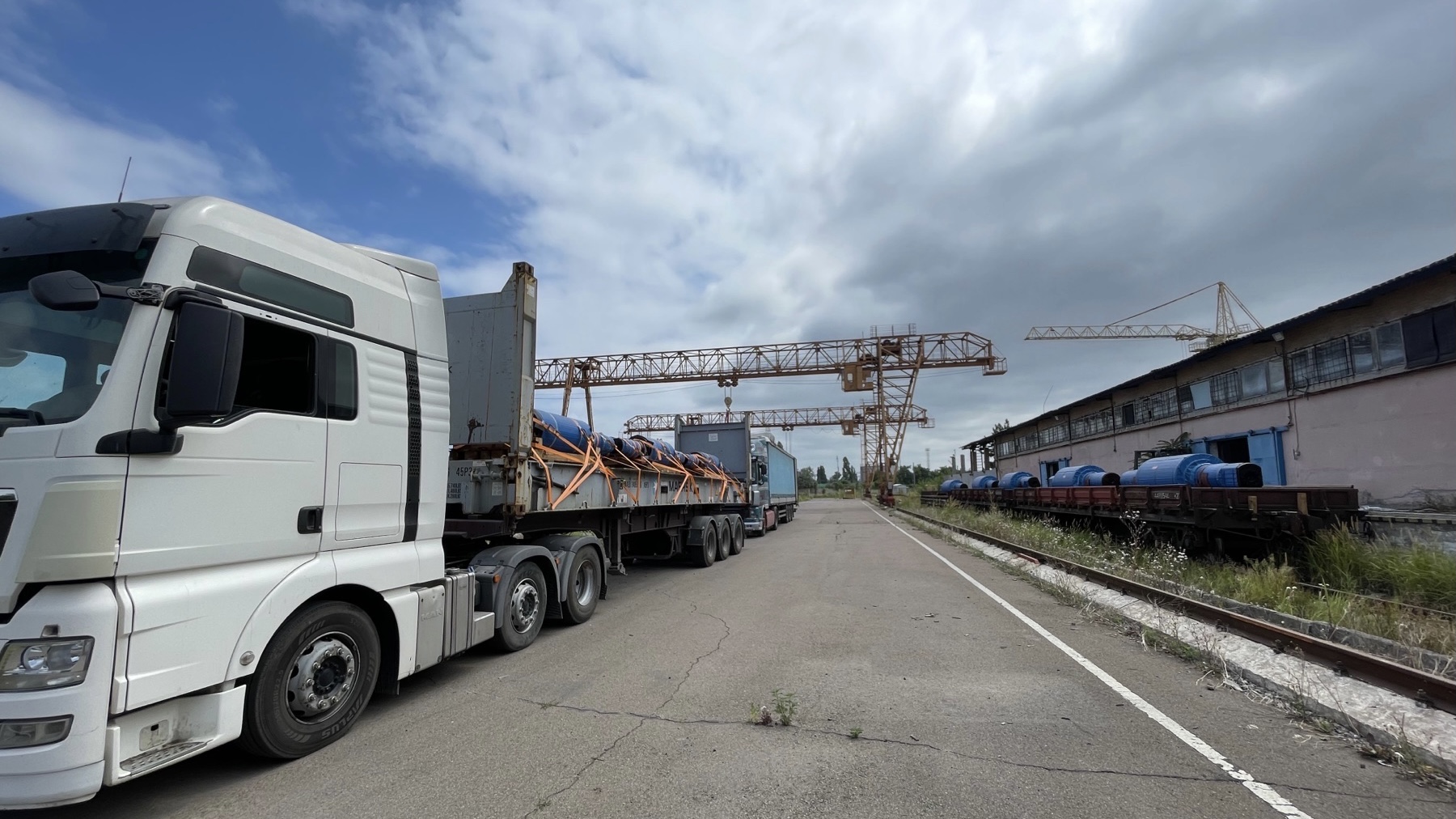 Container terminal is a location where the multimodal transport changes the mode of transport – for instance, a shipment hauled by train may be made to travel further by rail. The main function of such a facility is to emphasise proper cargo handling, packing, securing, loading and unloading.
Proper and adequate securing of cargo in a container prevents it from sliding, tipping over, causing the container to tip over, or moving. Securing methods, with the help of protecting materials, must also prevent deformation of cargo.
Principles of cargo securing include:
direct securing – uses blocking, lashings, shores or locking devices
friction securing – is achieved using tie-down or top-over lashings
compact securing – is used in combination with either of the above. It is achieved by bundling, strapping, or wrapping.
We designed specifically the terminal for handling the out of gauge (OOG) goods that do not accurately fit in the containers with standard dimensions.
Out-of-Gauge Cargo
Out of Gauge (OOG), cargo can be defined as any cargo that cannot be loaded into six-sided shipping containers because it is too large. All cargo with dimensions beyond the maximum 40HC container dimensions is categorized under out-of-gauge cargo. It exceeds 12.05m in length, 2.33m in width, and 2.59m in height. Are you looking to ship out-of-gauge cargo? Read on to discover the essential details you need and the challenges you may come across when handling out-of-gauge cargo.
What You Need to Know When Dealing with OOG Cargo
Along with its unique requirements, oversized cargo comes with substantial challenges for a freight forwarder. Prior to transporting the load, a detailed analysis of all shipping features needs to be conducted to perform this operation effectively and safely. Accurate information should be provided to your forwarder is essential. Let's discuss the necessary cargo details.
A Well-defined Scope of Work
Provide your forwarder with as much information as you can and as early as possible. Provide information on the commodity, destination, origin, and the term of carriage. It is better if you can give further details, such as the destination parties, the handling capacity of origin and site requirements, cargo sensitivity, site access, and if cranes will be required.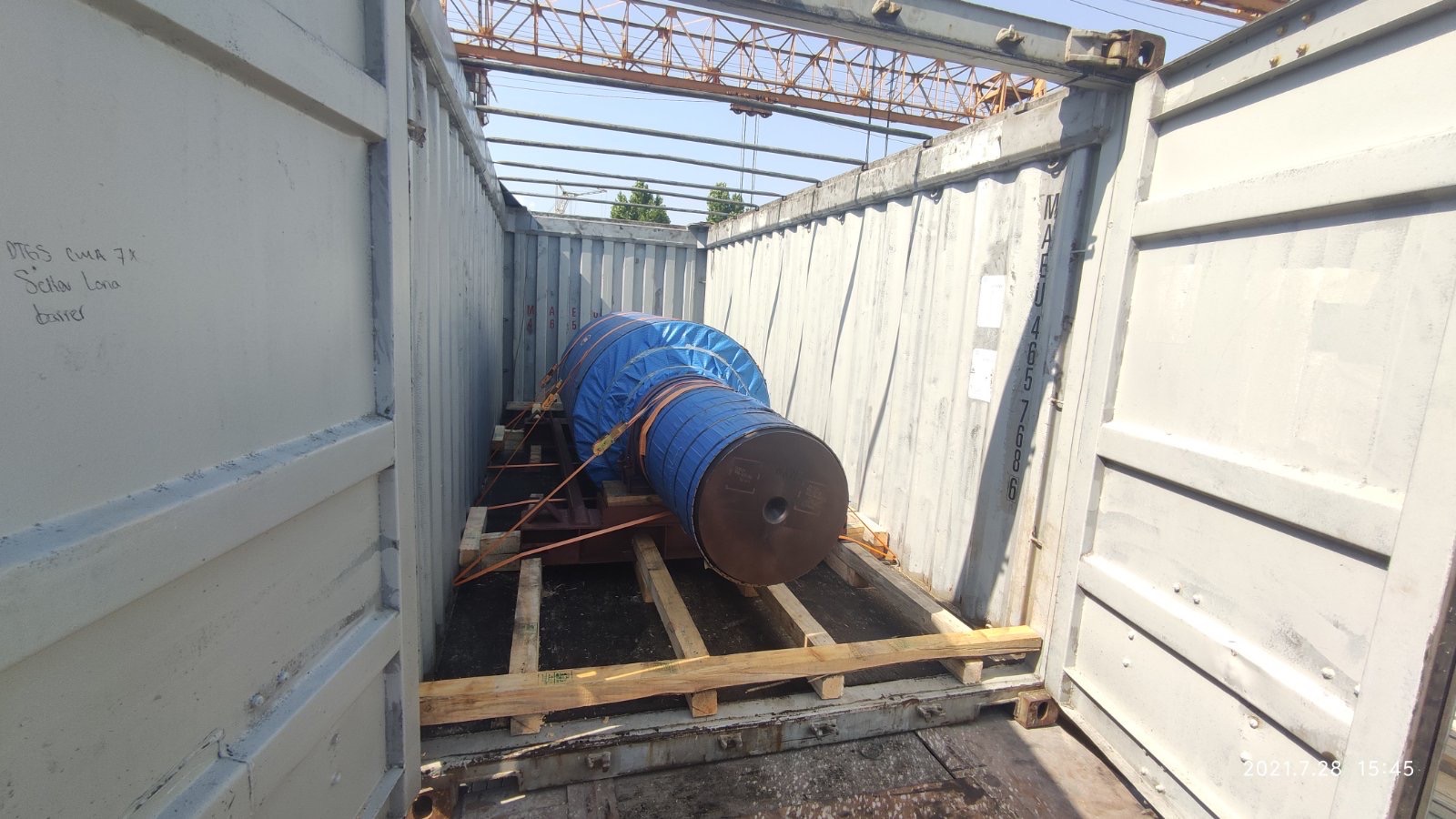 Timelines – provide information on when the OOG cargo will be ready to be transported and if the cargo needs to be delivered by a specific date. When communicated in advance, timelines can be reviewed, and action is taken to ensure they are met.
Technical diagrams - Provide technical details about the cargo, as prepared by an engineer. Details include the center of gravity, cargo dimensions, and lifting points. The technical diagrams will determine the proper equipment and lashing needed to lift, haul, and secure the cargo.
Designing a tailored OOG solution – A comprehensive working plan will establish the OOG cargo handling framework. The unique requirements of the cargo need to be considered in the plan. More complex projects require more substantial plans. All operational inputs are required, from the point the cargo is prepared at the origin facility, to the point cargo is brought to the destination.
Appropriate resourcing and operational skill – A project cargo specialist equipped with a comprehensive scope of work, defined timeline, and technical diagrams can begin operational planning.
The Operational Activities
The following are some of the essential operational activities when handling OOG cargo:
Origin Site Capacity – This is the place from which cargo will be picked. Corresponding with key people on-site and even site visits can be valuable and help in cargo collection planning. The capacity of the site needs to be understood by the stakeholders. The following details need to be known: if cranes are accessible, whether there are complete roads on-site, operational hours, if site inductions will be required, etc.
Transport – Transport can be effectively planned once there's a clear understanding of the origin site. Site requirements and technical diagrams will inform the kind of equipment used to load the OOG cargo – examples include extendable trailers, multi-axle trailers, etc.
Cargo Handovers – The process of delivering cargo to cargo handlers and terminal operators at airports and on wharves ought to be moderately simple. They handle huge volumes of cargo every day and have extensive experience and know-how with out-of-gauge handling. A prior organization with key CTO stakeholders will alleviate any terminal restrictions issues.
Cargo Surveys – Third-party surveys should be coordinated when cargo is placed at origin and at the first point of rest at the terminus. These reports will give a record of the cargoes condition. If damage has happened in shipment, the survey report will clarify this, and the appropriate action will be taken.
Challenges of Out-of-Gauge Cargo loading in containers
Out-of-gauge transport is not a simple process. This form of international shipping has complex challenges. Some of these challenges include:
Providing accurate specifications
Finding a trucker to transport the load to or from the port
Securing the load
Choosing a conveyance
Controlling the total cost of cargo transport
Maintain all paper work with authorities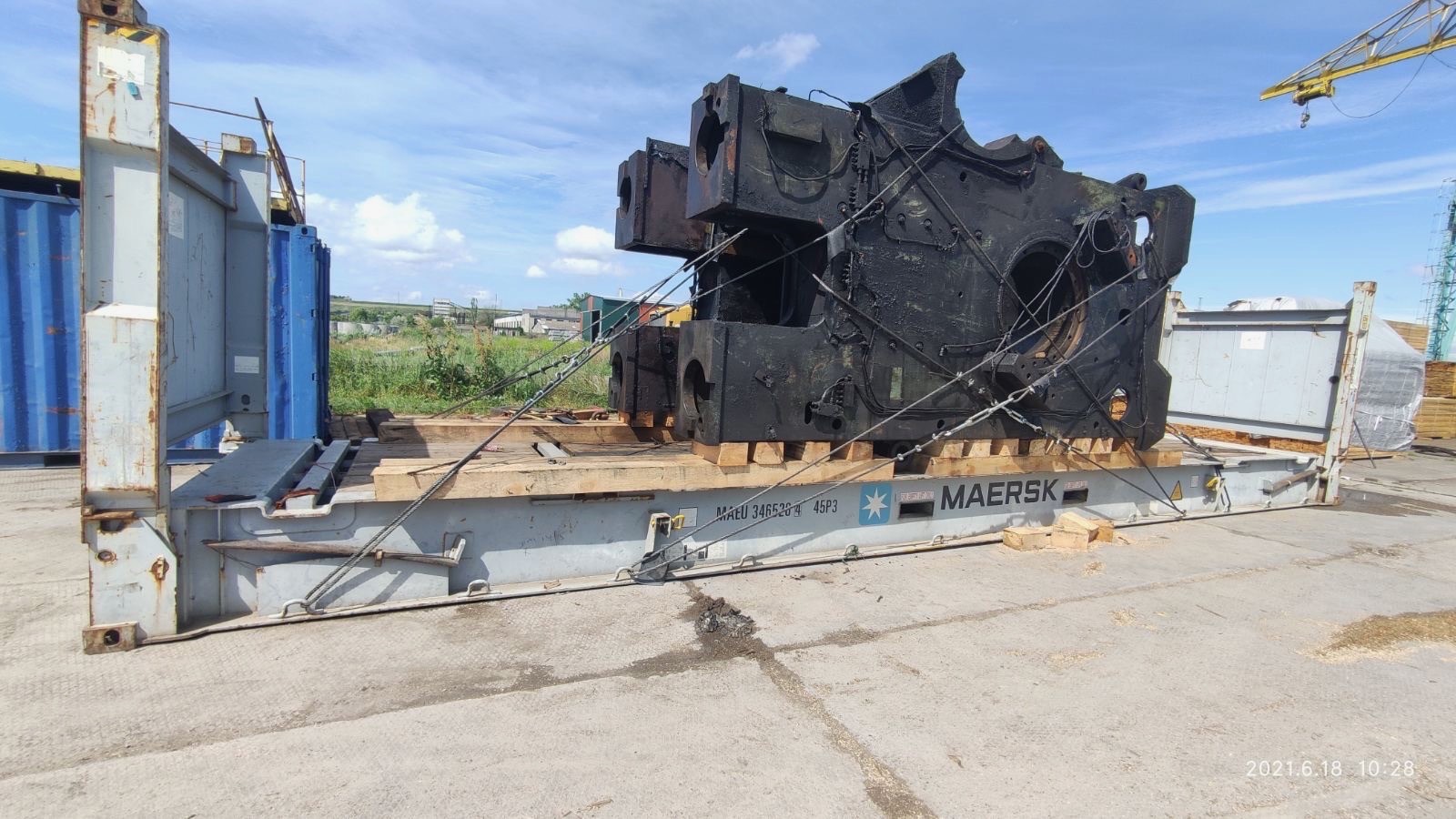 Container Depot's Functions and Uses
As we earlier saw, the fundamental function of the container depot is to store containers for transshipments. We are providing scope of work regarding shipping OOG cargo in Open Top or Flat Rake containers, developing lashing scheme and providing certificates approved by classification authority and port.
Many functions are performed by the container terminals/depot. It is a secure and safe way of storage of containers and hence most of the companies prefer container depot systems to store their cargo containers.
Freight Consolidation
To be precise the main function of the depot is consolidation. The consolidation process in maritime means several small shipments will be combined into one full container by shipping industries. All the cargo is brought to depots by many shippers and the cargo is packed and then shipped or the cargo is unloaded, unpacked, and then it is distributed.
Documentation
Administrative and documentation functions are also practiced in the depots. These functions are related to the communication with logistic companies and the documentation processes are statistics of the shipments, cargo loaded-unloaded, and containers stored. Container depots also manage receipt, dispatch, and delivery of cargo.
Customs Clearance
The assistance of customs clearance is given to cargo owners. After the clearance is completed, containers are lifted using cranes. They are then inspected and bifurcated into two categories as damaged and operational. The operational containers are further taken for shipment and the ones that are damaged have to go through repair facilities. Damaged containers are repaired, thoroughly cleaned at the maintenance facility, then stored in the depot for the operational process.
Storage for Containers
Depots often offer places to store empty containers, the containers that are not damaged are properly stored separately for reusing.
Haulage Services
The depots have the function of arranging Haulage services. In arranging haulage services, the business of transporting the goods from depots by the means of rail or road is carried out. Some of the depots also have the facility for operating Out of Gauge (OOG) goods. Out-of-Gauge goods are goods that are very large to fit in a standard container or goods that are not having suitable dimensions to adjust in a standard container.
Safety & Security
As stated above, many big companies prefer to store their containers at the depots because of the extremely good security that is made available at the depots. It has large boundaries and tight security surveillance is carried out all day. This prevents chances of smuggling, robbery, and other crimes.
Repair & Cleaning
Another important function carried out in these depots is to repair and clean the containers. Containers get damaged all the time due to various reasons. Instead of sending them to another location and incurring another major expense, inspection, repairing, and cleaning are done in the depot itself. Inland Container Depots (ICD) also have these facilities for storing containers and managing import-export custom clearances. ICD provides repair facilities as well. The Operator, Cargo Handling Agent, Shipping line, and other main offices are present in the depot to ensure efficient and smooth working at the depots.
Conclusion
If you are handling out-of-gauge cargo, an established process and attention to detail is the difference between failure and success. It is important to take the time to understand the scope of work and that you involve all stakeholders earliest as possible. When dealing with out-of-gauge cargo, work with an expert in shipping that can take care of all the particulars for you, including documentation and permitting.
We have compiled all the information on the container depots. The depots are a significant aspect in trading and shipping industries as it provides a suitable place for the storage of all kinds of goods. It also helps in the transportation of the goods within the area. The management of container depots is done efficiently and there are very few chances of any robbery or smuggling crimes to happen here because of its admirable security facilities. The problems of shortage of land and other problems are being taken care of by innovative ideas in the construction of the depots. More and more facilities are made available to meet the needs of the companies and logistics department. This was all about the container depots and hope you will find every important piece of data you are searching for related to the container depots in the article.
Oversized cargo should not create oversized headaches!
Choose the right freight forwarder.
Experience the NOVA difference